What Clients Are Saying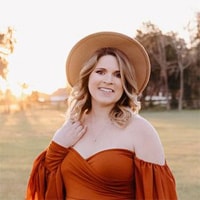 Rebekah Parr
Founder
Two Mama Bears
Words cannot describe how much of a lifesaver Ian has been. He came in during a total crisis and fixed the failure that another web designer left. He actually re-themed my entire site in a matter of basically two-and-a-half days, which is not possible but he somehow made it possible. I would be a complete, panicky mess right now if Ian didn't come and save the day. Not only does my site look even better than before, but he increased page speed by heaps and bounds and my website is now passing Core Web Vitals, when it was failing miserably before. Ian is easily one of the best developers I've ever worked with, and I definitely know who I will be recommending (and calling myself) in the future!
Not only a fantastic developer, but really a stand-up guy. Worth every penny. Thank you for everything, Ian.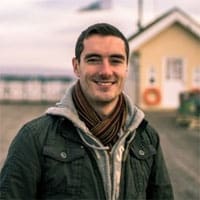 Tom Rogers
Co-Founder
AdventureInYou.com
Before working with Ian, our WordPress site was encountering different mobile and desktop errors, plus loading slow. We were still using the classic WordPress editor on the backend, so this, combined with using an old theme but still getting hundreds of thousands of pageviews per month, made me nervous to change our site.
Despite being nervous we hired Ian to rebuild our site with GeneratePress and GenerateBlocks. Not only did he finish the object ahead of schedule but he went the extra mile every step of the way to do the best job possible. Now we have a brand new site, which loads much faster, passes all core web vitals, is optimized for google and for users. Our rankings are already improving across the board!
I recommend Ian to anyone who needs work on their content site. You can trust you will be in very good hands. Cheers Ian, looking forward to continue to work together in the future.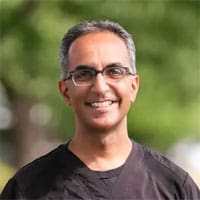 Dr. Karim Mithani
Owner
Coquitlam Optometry Centre
Ian was amazing to work with. A wealth of information and he delivered on time and on budget. The website looks amazing and performs great.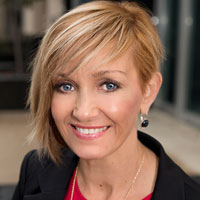 Charlene DaSilva
Founder
Affordable Immigration and Paralegal Support
There are not enough words to describe the work ethic, attention to detail, cooperative, professional and high quality service Ian has showed us. We could not be happier with the end product. Our website looks amazing. Thank you thank you thank you Ian!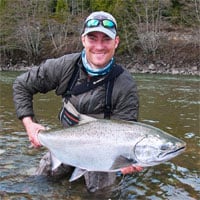 Chad Black
Operations Manager
Nicholas Dean Outdoors
We couldn't be happier with Ian's work in rebuilding our much outdated old website, to a sparkling new one that is both visually engaging and functionally delivers performance in driving traffic to our business. Ian is a supremely talented, professional individual and his work ethic and product has far exceeded our expectations, we can't recommend him enough!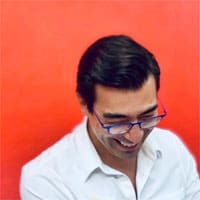 David Delisle
Author
The Golden Quest
Ian at Port Moody Web Development has been absolutely amazing. The time and care that he puts into launching the best possible website for his clients is incredible. He definitely went above and beyond and I would highly recommend working with him and his company.
Patricia Chuey
Founder
PatriciaChuey.com
Ian Lee is an excellent website designer and manager. He clearly understood what I was after and delivered the new website in a timely manner. It was enjoyable working with him. I highly recommend Ian Lee.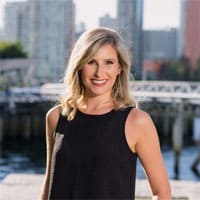 Carolyn Berry
Founder
Berry Nourished
Ian did an amazing job migrating my old website and rebuilding it on a new platform. He is very talented on many levels. He was extremely efficient on many levels, accomplishing tasks when he said he would , even though much of the work was arduous. It was such a pleasure working with Ian. I can't recommend him enough!
Ziggy Oskwarek
Founder
Ziggy Knows Disney
I recently hired Ian Lee for a new homepage design and he was a pleasure to work with. He responded to all of my messages and feedback extremely quickly. Not only is his work top notch but he also took all my feedback and worked with me to build exactly what I wanted. I highly recommend him to anyone who needs help on their website!
Keith Lindner
Owner
Baby Swag
Ian was amazing to work with. He is incredibly fast with his work, responsive with his communication and obviously super sharp when it comes to building incredibly fast sites. Will definitely be hiring again.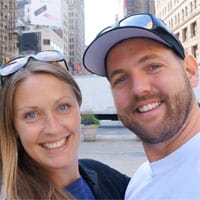 Nick Wharton
Co-Founder
Goats On The Road
I really can't say enough good things about Ian. He's only been with us for a couple of months but already he's fixed major errors on our website and helped us to troubleshoot issues we've had for nearly a year. He is an amazing developer but more than that, he truly cares about his clients. If I could give more than 5 stars I would.
Adam Young
Founder
Pan Fish Nation
Ian did a fantastic job on my homepage rebuild. He was very thorough and responsive to my questions, and finished the project in record time. Highly recommend his services!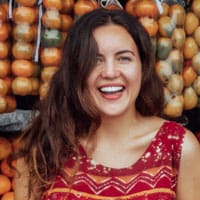 Sofia Pozuelo
Founder
Come Ama Viaja (Eat Love Travel)
Ian did an amazing job fixing page speed issues on my website. He is very professional and in every email he explained what he was going to do and why so I could understand. Also, it was very easy and fast communicating with him despite the time difference! I am very satisfied with the results and recommend his services!
Karsten Kagels
Founder
Kagels Trading
I received perfect support from Ian Lee. He was able to solve page speed issues on my word press site that nobody else could solve in the last two years. Thank you very much.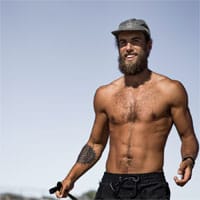 Jackson Groves
Founder
Journey Era
Very efficient and great communication. Provided a detail before and after report and a report of all work completed on the site for future reference. Page speed and performance greatly increased and I felt Ian was very professional throughout and took my site seriously.
Steph Klöckener
Founder
A Nomad's Passport
Ian is one of the most professional and competent web developers out there, and I highly recommend hiring him. He knows what he is doing, and within a few hours, he was able to fix issues on my website that others failed to fix. My Google CWV had been red and orange for months due to the issues, and after he was done, it all turned green. And all other issues my website had disappeared too.
Thank you so much Ian.
Susan Renner-Eggleston
Founder
LuxuryColumnist.com
Ian really knows his stuff and was able to quickly boost our site speed. With the upcoming Google Core Web Vitals changes, this is a particular concern for us and Ian made suggestions that we implemented instantly for an immediate improvement.
Chris Cooper
Founder
ThriveOPM Agency
Ian was/is a total workhorse. He stepped right in and got to work rebuilding our website from scratch. His expertise to implement solutions to what we needed was amazing. Our project was completed in under 2 weeks which is incredibly fast for a total website rebuild and launch. He handled graphics, design, SEO suggestions and had many suggestions to help us leap above competitors with our layout, site speed. A truly dedicated professional who is there for his clients, day or night! ThriveOPM strongly recommends Ian from Port Moody Web Design for all your web and mobile needs. We will return for future projects!
Cori Caulfield
Owner / Principal
Caulfield School of Dance
Ian was awesome to work with: patient, and skilled, and creative. I'm so happy with the Caulfield School of Dance website!
Amy Oztan
Founder
AmyEverAfter.com
Ian gave me some help in speeding up my site that showed great results instantly! He was clear and easy to work with, and explained things in a way that allowed me to apply the tips throughout my entire site, not just on the post he worked on.
Amir Sharif
Owner
We Love Van Inc.
Ian is a great partner and collaborator for any organization that requires website design, implementation, and/or maintenance. He understood our needs by spending time asking questions from us and listening. He is patient and yet quick to respond. Ian is a talented website designer who cares about his clients and ultimately his clients' customers. Super reliable and responsive. I highly recommend him.
Manhas Health Co.
Owner
Premiere Medical Health Clinic
We recently expanded our list of services and needed a redesign of our website. We met with a few web developers and decided on going with Ian's company given our conversation. Ian has gone above and beyond our expectations and delivered a beautiful product. He is highly responsive and works tirelessly to deliver you a product you will be proud of. Ian works with you on content and design and will tailor the website to your liking. We are very happy with the end product and cannot recommend him highly enough!
Shawn Gordon
Owner
Gordon Drywall and Painting
I recently hired Ian to build a new website, as my previous one was very slow and outdated. However my old website was very highly ranked in SEO by Google so I was very concerned I would lose all those hard earn rankings. After just a couple weeks Ian was able to give me a brand new faster website, mirroring much of the old and adding in some new as well. I couldn't be happier with his services. He's very responsive when I need him he's there immediately. This guy knows his websites and all that goes into making them run smoothly for you. Really I think he can fix anything. I am also glad I have hired him to maintain it for me now on a regular basis. I really feel at ease knowing he's on top of it from now on. Thank you Ian! Great Job!